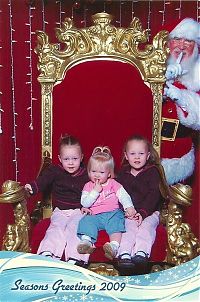 Look at how freaking adorable these girls (our neices and cousins) are. They are so cute I don't feel guilty at all for stealing the picture and posting it.
12/14/2009 | hugh |
Comment
You're so funny!!! I love the picture. Everything about it is wonderful.

Tiff
Dec 15, 10:18 AM

It's better on mine.
Commenting is closed for this article.