Of the many nativity sets on display in our home this Christmas, my favorite is this painted rock nativity. Ken created it when she was a little younger.
It is made from backyard rocks, and features color washes detailed with a black marker.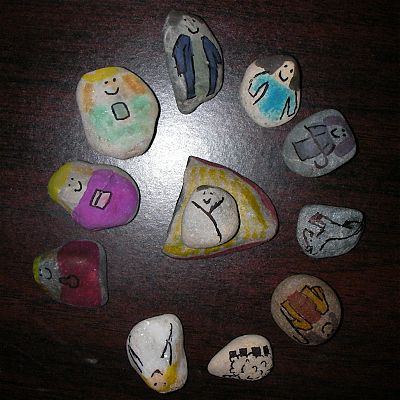 12/13/2007 | ken |
Comment
Commenting is closed for this article.