05/06/2008 | quinan | Comment [1]
"Did bad guys kill President Hinckley?"
— Quinan
Michele and the kids love lemons (straight no chaser). How about our readers?
04/24/2008 | quinan | Comment [2]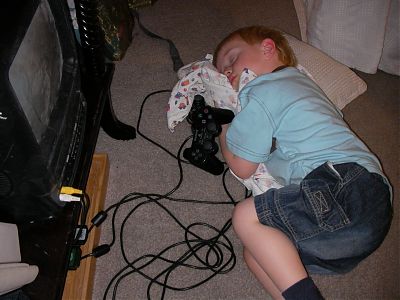 Quinan's favorite sleeping place is next to the PlayStation 2 (and Lego Star Wars). Guess where he crashed tonight?
"There's a booger on my shoe."
— Quinan (while grocery shopping)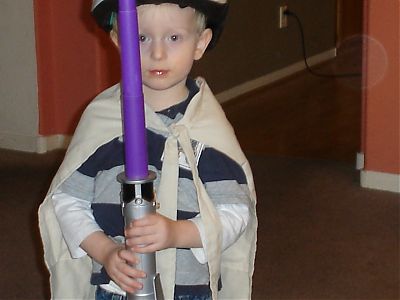 03/21/2008 | quinan | Comment [2]
"Look it's Buzz Lightyear" — Quinan (when seeing an airplane's vapor trail in the sky).
These are a couple test shots for a future project. Best if played at the same time. Notice Qinan is sportin' his cousin Brad's wannabe beard.
Quinan went to bed pretty early tonight since he didn't have a nap. We took him potty about 10:30 p.m. and everything seemed normal. About 1 a.m. I heard him walk into our room and noticed that he was having trouble breathing. So we spent a little while sitting on the porch wrapped in blankets. His croup seems to have lessened (but not as quickly as before) and he's now inside breathing in the mist of a humidifier.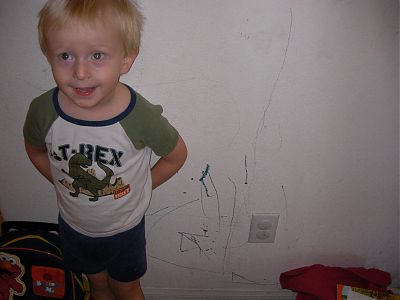 Quinan loves to express himself through art and often uses the walls of our home as his canvas.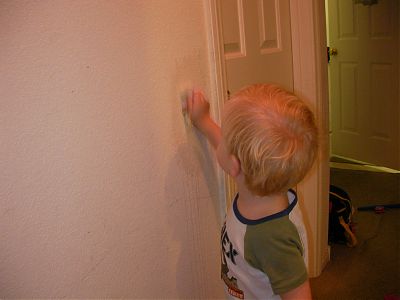 01/13/2008 | quinan | Comment [1]